Regular price
Sale price
$24.99 USD
Unit price
per
Sale
Sold out
Be the envy of all your friends with this cheerfully attractive 17 oz. stainless steel tumbler! It is adorned with The Cross Legacy logo and a strawberry wrap which looks good enough to eat. But don't worry, if you end up licking it, it can be our little secret - we won't tell.
Our favorite part of this tumbler is the metal straw and the rubber non-slip bottom. The straw is stainless steel and has a lip so it doesn't pull out of the lid.
Constructed of double-walled 304 stainless steel, this tumbler can be used for both hot and cold beverages, although we do not recommend using the straw with hot beverages for obvious reasons. Ouch! If you want to use this tumbler with a hot beverage, we suggest removing the lid and using it as a good ole' fashioned mug.
To keep your tumbler looking its best, you should hand wash it with with mild soap and water. Do not soak or submerge it for long periods of time. If you do choose to put it in the dishwasher, the wrapping may become faded and it will not look as edible. Err, pretty. Because this tumbler is stainless steel, it is not safe to put in the microwave.
Materials

• 304 Double Walled Stainless Steel

• Stainless Steel Straw

• Rubber Gasket Ring

• Rubber Non-Slip Base
Care Instructions

• Hand wash with mild soap and water

• Do not submerge for long periods of time
View full details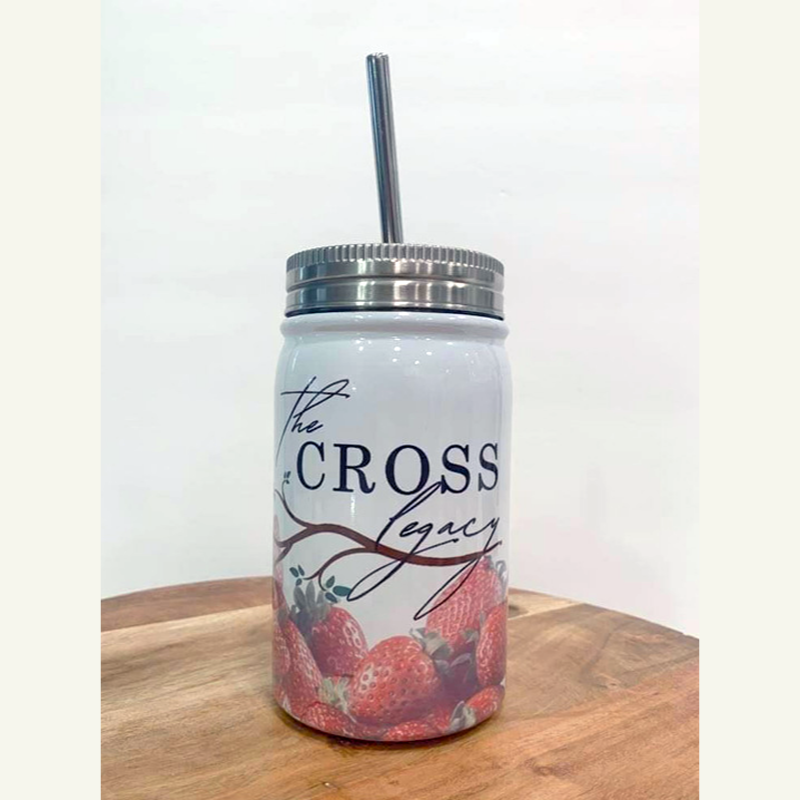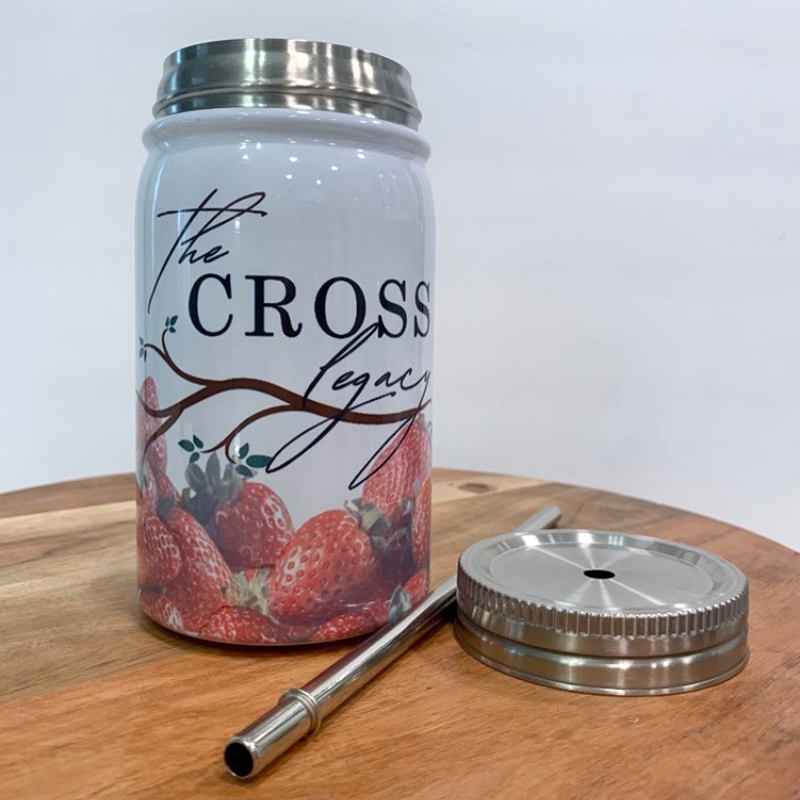 Watermelon-Cucumber Juice

Fill your The Cross Legacy tumbler with one of Amy's favorite refreshing summer beverages, Watermelon-Cucumber Juice! Visit her blog for the full recipe and instructions.
Sign Up for Our Email List and Never Miss a Thing!
SUBSCRIBE
To get our latest content by email and our most popular downloads for FREE!